Pier Watch Villas Amenities
To make a North Myrtle Beach vacation extra special, your vacation condo must overflow with amenities and conveniences, just as the deluxe accommodations at Pier Watch Villas do. The oceanfront swimming pool and oceanfront hot tub at Pier Watch Villas are just the beginning of terrific perks you will find in this North Myrtle Beach resort. From the interior furnishings to the close proximity of the fishing pier, Pier Watch Villas is a quaint condo complex that has earned bragging rights.
Parking
Take advantage of the covered parking at Pier Watch Villas in North Myrtle Beach. With an elevator to whisk you up to your oceanfront condo, your car can remain out of the hot sun and summer showers. Unloading your luggage and bringing back treasures from your shopping trip is easier when you have covered parking at your luxurious condominium.
Sleeping Accommodations
Pier Watch Villas is made for larger groups. Featuring oceanfront condominiums with six bedrooms and five baths, these luxury condos are perfect for 16, 18 or even 20 people! Make it a family reunion and invite the grandparents and in laws to vacation with you. With so many bedrooms and so much space in which to spread out, everyone will be comfortable at Pier Watch Villas. Plus, some of the bedrooms have access to the oceanfront balconies so you can even sleep with the sliding glass doors open to hear the crashing waves all night long.
Television
While each condominium at Pier Watch Villas differs from the next, most offer numerous televisions, including at least one big screen TV. Regardless of what time of year you vacation in North Myrtle Beach, rest assured that the big game, your favorite series and must-see movies are still at your fingertips with all the TVs in each of these condos. You can even rent a movie during your North Myrtle Beach vacation as many of the televisions have a DVD player, too.
Kitchen
Can you imagine a kitchen in a vacation condo that accommodates large groups? The kitchens at Pier Watch Villas are ready for family reunions and golf foursomes because they feature double refrigerators! Some of the Pier Watch Villas condos have a breakfast bar, but all of the kitchens overlook the living room and dining area. From this great room, your family can look out the windows and see the Atlantic Ocean and Myrtle Beach sunshine.
Laundry
With so much space and plenty of room for so many people, having a washing machine and clothes dryer on site is essential. At Pier Watch Villas, each of the oceanfront condominiums has a washer/dryer unit so you can have clean clothes every day of your vacation! When you play as hard as most families play in North Myrtle Beach, you need to do laundry. Pier Watch Villas makes it one chore that is easy to tackle.
Oceanfront Location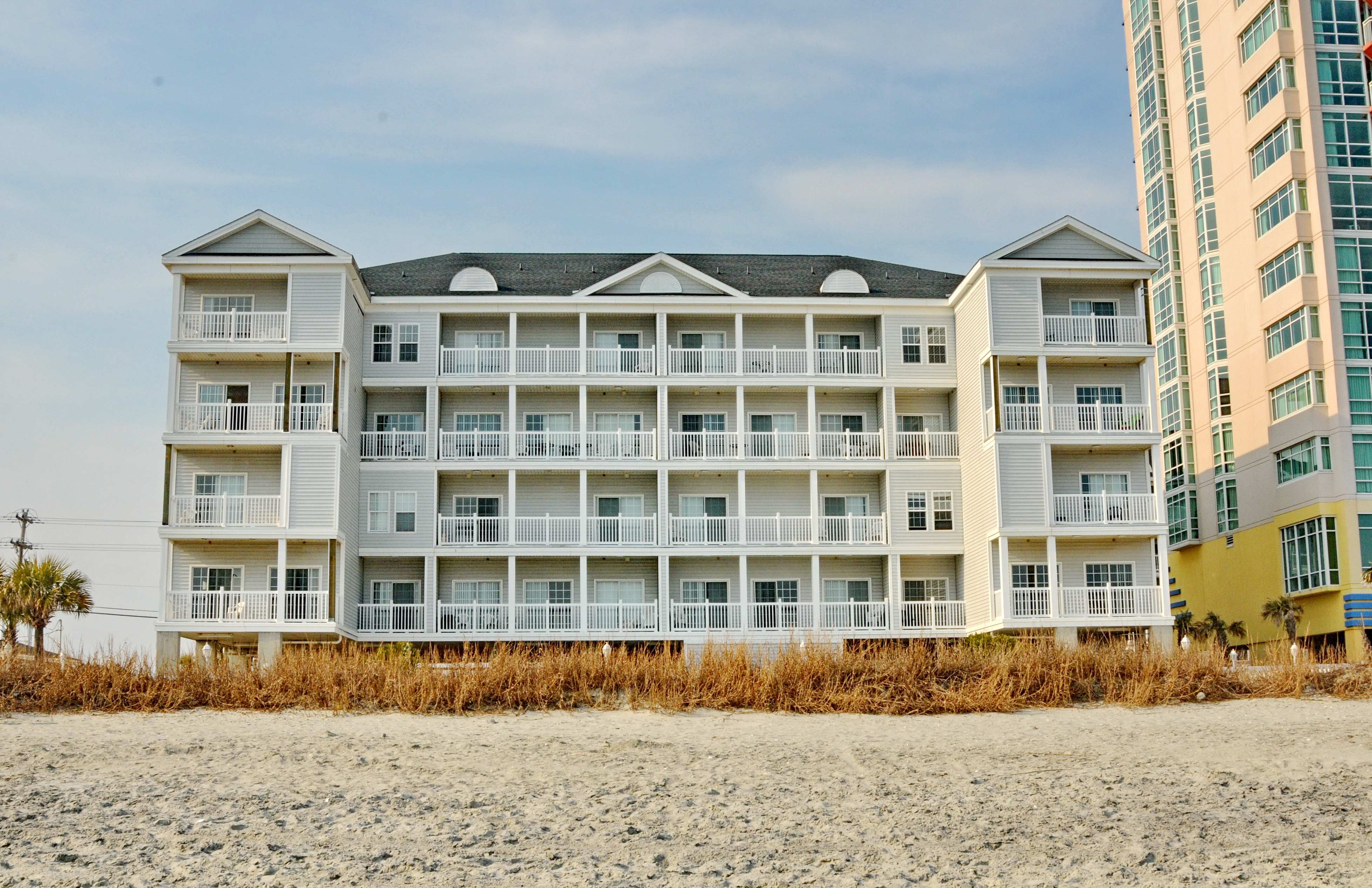 Very few places in North Myrtle Beach have such easy access to a public fishing pier. Pier Watch Villas is a North Myrtle Beach resort that stands out because it sits at the foot of the Cherry Grove fishing pier. Whether you want to rent a rod and reel and cast your line into the Atlantic Ocean a couple mornings of your North Myrtle Beach vacation or if you are the kind of person who prefers to swim in the waves and perfect your boogie boarding skills, Pier Watch Villas is the oceanfront condo resort for you. From sunup to sundown, the beaches in front of Pier Watch Villas are gorgeous and can be seen from throughout your oceanfront condo.
Swimming Pool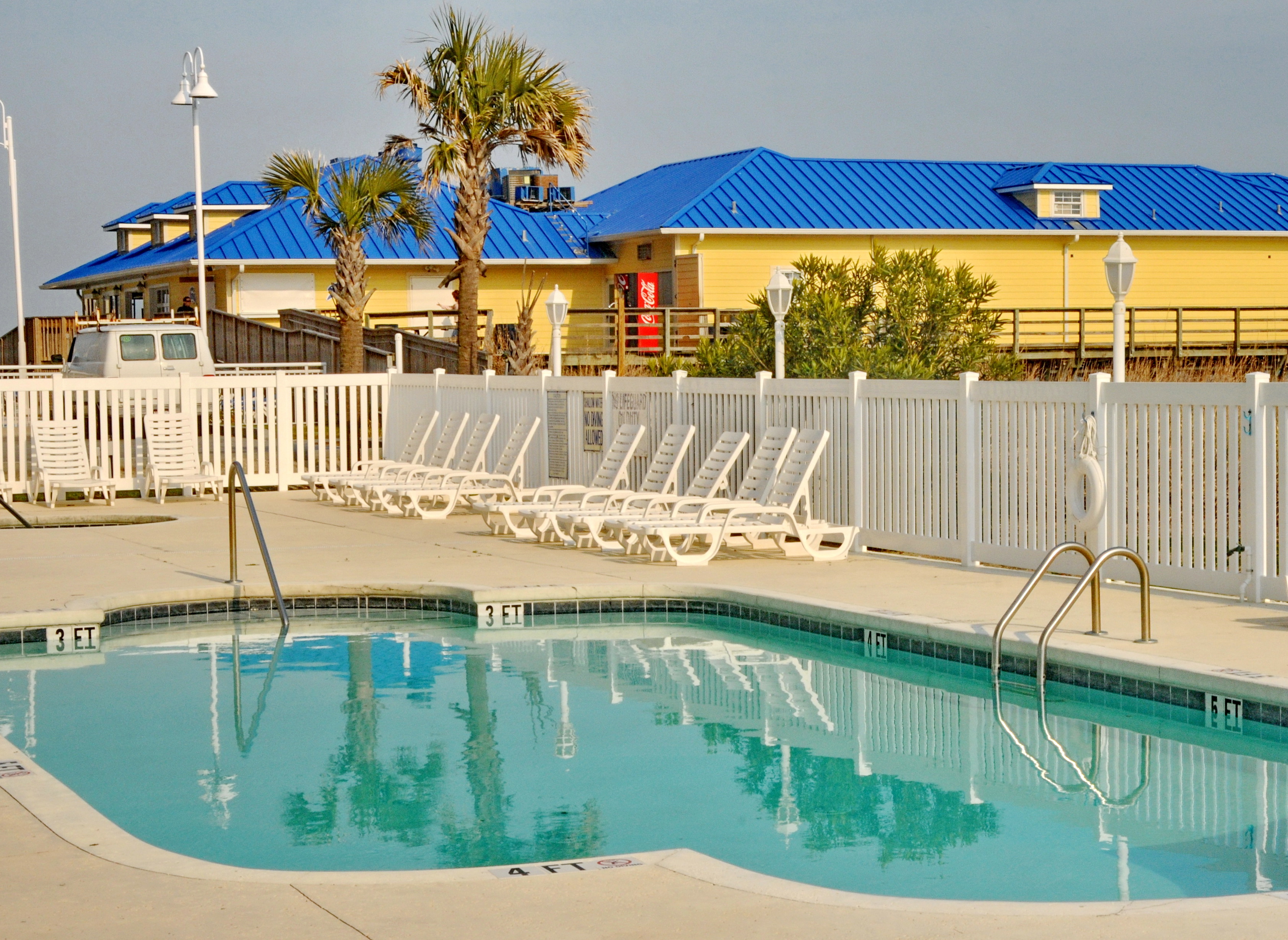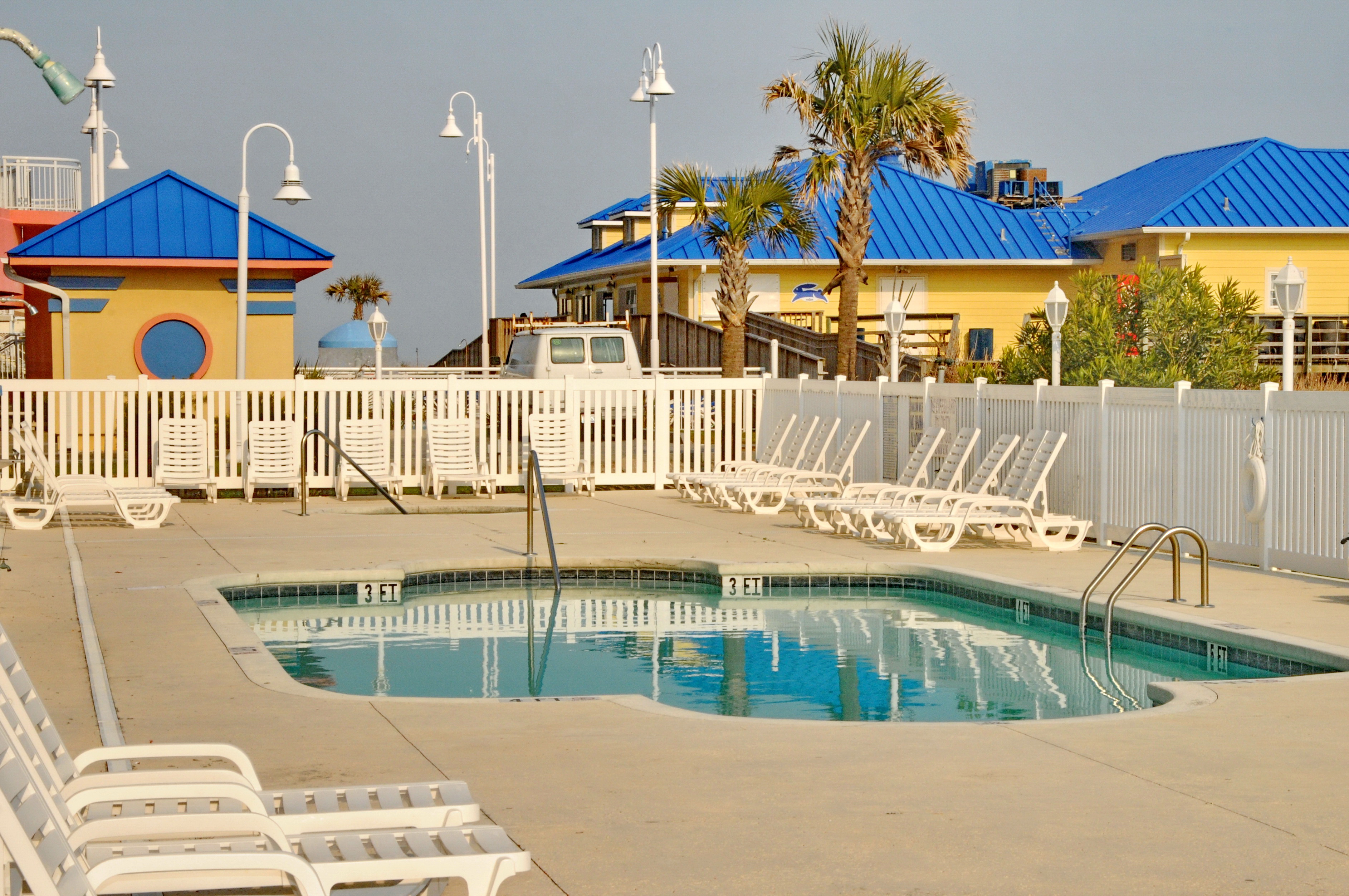 The sun deck at Pier Watch Villas is wrapped in a white picket fence, low enough that you can see over the dune line and out to the Atlantic Ocean. Relax poolside and get a tan while reading your favorite book. The swimming pool and hot tub at Pier Watch Villas are both on the oceanfront and both sparkle blue. The sea oats dance in the near distance and the white sand is just steps away from the relaxation found at the Pier Watch Villas swimming pool.
Beach
The beaches in North Myrtle Beach are as relaxing as they are entertaining. And with the Cherry Grove Pier right next door to Pier Watch Villas, the entertainment is exponential. From your oceanfront luxury condo, the beach is just one elevator ride away. Walk past the sea oats and down to the edge of the water where you can see dolphins swimming by, hear seagulls overhead, feel the water on your toes and sea breezes on your face and smell the salty air. The beach is a splendid place to vacation because it is a playground for kids, a spa-like atmosphere for adults and a park where you can play volleyball and toss the football around. Pier Watch Villas not only gives you easy beach access and postcard-perfect picture opportunities, it also pampers you with beach vacation luxury.
Property Location
Location: Oceanfront
Area: Cherry Grove
3400 North Ocean Blvd.
888-617-3453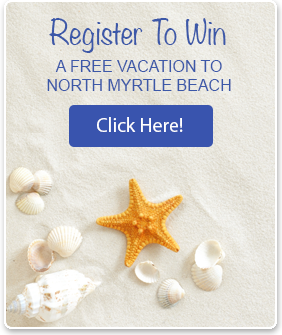 Disclaimer
Elliott Beach Rentals is not affiliated with onsite management or the HOA of this complex.